THE PERFECT LINED VINTAGE
LEATHER JOURNAL
Made from naturally tanned full grain leather which feels and smells amazing.

Entirely handcrafted by our talented Indian artisans, each leather bound journal is a work of art.

Sturdy hand stitched binding to make sure that no paper comes out loose from your vintage notebook.

The added leather wraparound with a vintage compass-looking key that slips in will ensure that the papers are safe and secure.
PAGES WHICH LOOK A 1000
YEARS OLD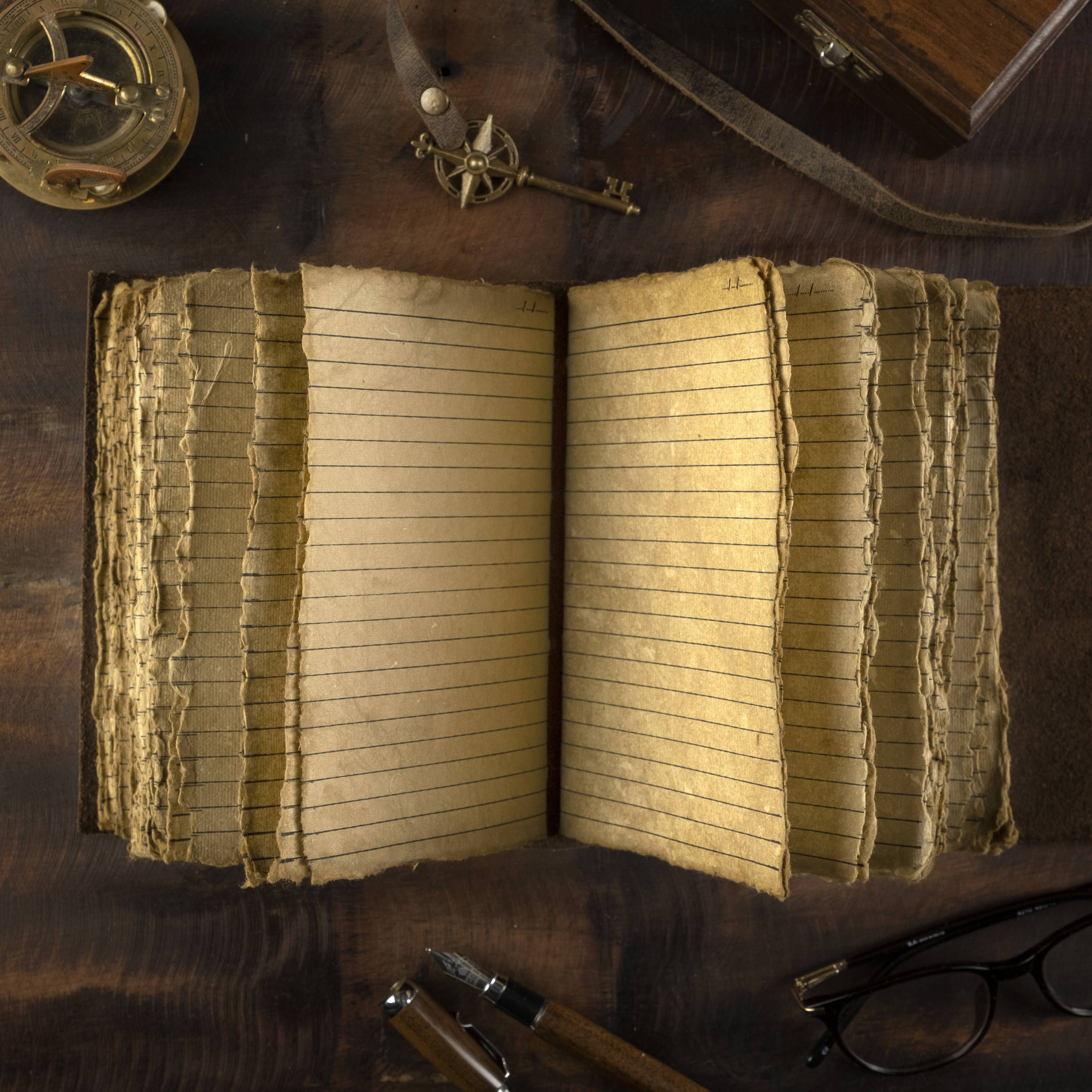 240 Pages of Lined Handmade Deckle Edge Vintage Paper
The Vintage Journal is made from 150 GSM Thick and Rustic Paper which makes you feel like you are writing in an old relic. It will hold any ink without any bleed through.
The Leather Journal can be used as a Sketchbook, Book of Shadows, Grimoire, Poetry journal, Food journal, spell book, memory journal and many more.
It transports you to a world all your own.
Bring out your inner creativity with the NomadCraftsCo. Antique Leather Bound Writing Journal for Women and Men!

The deckle edged vintage paper looks and feels like a thousand years old is treat to write on. The paper is made from environmentally friendly cotton and jute canvas. It therefore is a timeless piece of art.
No more worries about ink messing up the pages either. The thick pages are ideal for pen, pencil, crayons and even charcoal! We can guarantee no bleed through!
The leather bound journal made from antique paper is a treasure that you can pass down the generations.
The leather is soft and supple to the touch and smells amazing. The leather will age over time and will get better and better. It's the perfect travel companion to cherish memories or even to jot down precious ideas and there is not better way preserve your memories for your future generations.